Corporate Member Directory
Corporate members support advancement of our sciences and the missions of the Societies, as well as the development of students in our professions.
Membership is available in three tiers - Platinum, Gold, and Silver - providing options for levels of access, based on your needs.
Questions? Peruse our
Corporate Membership Information Sheet
or contact Eric Welsh at
ewelsh@sciencesocieties.org
or 608-273-8081.
Platinum
AGQ Labs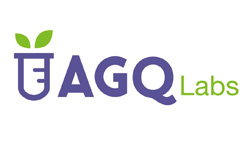 AGQ Labs is one of the world's leading laboratories and technological centers. We have more than 20 years of experience in advanced analytical testing, agronomic consulting, specialized engineering, and environmental project management. We deliver profitable, sustainable and scientifically-backed solutions to the world's leading companies and institutions in the agricultural, food, environmental, mining and industrial sectors. AGQ Labs has differentiated itself from other laboratories by using state-of-the-art instruments to perform services rapidly, accurately, and cost effectively designed for our customers' needs. Through our international and accredited network of laboratories, R&D and consulting services, we get to the root of the trouble finding the most reliable, sustainable and worthwhile solution. We offer our clients from punctual solutions to total outsourcing.
Compass Minerals
Jennifer Bailes
800 One Research Road
Winnipeg, MB R3T 6E3 CANADA
Tel: 204-594-1837

With more than a 170-year legacy of producing mineral products, including salt, sulfate of potash, magnesium chloride and more, Compass Minerals is a recognized leader in delivering essential minerals where and when it matters. Through an ongoing commitment to to agronomic research, Compass Minerals is on a mission to expand knowledge of plant nutrition. We do this by equipping growers, crop consultants and other agricultural professionals with premium products, research and insights – all of which empowers the industry to optimize crop yields, efficiency and the financial performance of the world's orchards and farms. Compass Minerals has a full suite of plant nutrition products including: Chlori-Mag® Protassium+® Nu-Trax™ P+ Protinus® Seed Nutrition Wolf Trax® DDP® Nutrients
DuPont Pioneer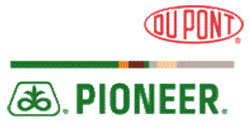 Tabare Abadie
DuPont Pioneer
PO Box 1004
Johnston, IA 50131-9412 USA
Tel: 515-535-3480
Fax: 515-253-2184
http://www.pioneer.com
DuPont Pioneer, is the world's leading developer and supplier of advanced plant genetics, providing high-quality seeds, agronomic support and services to farmers while striving to develop sustainable agricultural systems for people. We believe superior research is essential to succeed in today's environment and success depends on strong core values and people who are focused on making a difference.
METER/Decagon Devices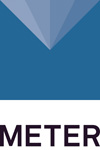 Leonardo Rivera
2365 NE Hopkins Court
Pullman, WA 99163-5601 USA
Tel: 509-332-2756
Fax: 509-332-5158
http://www.metergroup.com
METER designs, manufactures, and markets scientific instruments. The applied research division focuses on measuring water, light, and heat in the soil-plant-atmosphere continuum.
Monsanto Company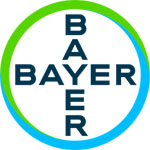 Andrew Knepp
800 N Lindbergh Blvd
Saint Louis, MO 63167-0001 USA
Tel: 309-263-0925
Fax: 314-694-4929
http://www.monsanto.com
Monsanto is a leading global provider of technology-based solutions and agricultural products that improve farm productivity and food quality. We work alongside farmers to make agriculture more sustainable. To produce more food, to conserve more resources and to improve lives. We do this by selling seeds, traits developed through biotechnology, and crop protection chemicals. Learn more about our business and our commitments at www.monsanto.com
Mosaic Company

Kyle Freeman
3033 Campus Dr Ste E490
Atria Corporate Center
Plymouth, MN 55441-2655 USA
Tel: 763-577-8204
http://www.mosaicco.com
Our mission is to help the world grow the food it needs. As the world's largest supplier of phosphate and potash, we consider this mission to be a noble one that carries vast responsibility. Our values of integrity, excellence, sustainability and connectivity define how we conduct our business, how we interact with each other and how we treat our communities and our planet.
Samuel Roberts Noble Foundation

Evan Whitley
2510 Sam Noble Parkway
Ardmore, OK 73401 USA
Tel: 580-224-6532
Fax: 580-224-6240
http://www.noble.org
The Samuel Roberts Noble Foundation is an independent, nonprofit institute headquartered in Ardmore, Okla. Founded in 1945, the Noble Foundation conducts direct operations, including assisting farmers and ranchers, and conducting plant science research and agricultural programs, to enhance agricultural productivity regionally, nationally and internationally.
Syngenta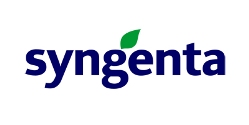 Syngenta is one of the world's leading companies with more than 26,000 employees in over 90 countries dedicated to our purpose: Bringing plant potential to life. Through world-class science, global reach and commitment to our customers we help to increase crop productivity, protect the environment and improve health and quality of life.
Winfield Solutions

Building on a 90-year connection to agriculture, Winfield Solutions, LLC delivers the winning combination of top-performing products linked with unparalleled industry expertise. We help growers, dealers and other industry partners stay ahead of the ever-changing agricultural environment and achieve the highest level of bottom-line success. Learn how advanced technical skills combined with quality products can deliver top results for you. Please visit our website for more information.
Gold
Actagro LLC
Campbell Scientific, Inc.
CoBank
Dow AgroSciences
GROWMARK, Inc.
Gylling Data Management
J.R. Simplot Company
Koch Agronomic Services, LLC
Plant Impact PLC
Potash Corp. of Saskatchewan
Yara North America, Inc.
Silver
Ag Alumni Seed Improvement Association, Inc.
AgMetrics Research and Consulting
Bartz Technology Corporation
Beet Sugar Development Foundation
BioChambers Incorporated
CHS, Inc.
Conviron
Deere & Company
Delta-T Devices Ltd.
Dynamax, Inc.
Hemp Industries Association
Illinois Crop Improvement Association
International Plant Nutrition Institute Headquarters
Juniper Systems, Inc.
Servi-Tech Laboratories
Soilmoisture Equipment Corp.
Spectrum Technologies, Inc.