Education and Extension Section
View the Education and Extension Section Officers
The following Communities are currently served by the Education and Extension Section:
Advancing Agronomy via Public-Private Collaboration
Extension Education
K-12 Outreach and Activities
Social Media in Education/Extension
Undergraduate Education
The ASA Education and Extension Section serves as the coordinating body for the multiple education and outreach activities within ASA, as driven by the Communities. Sections are the unifying organizational framework for Community activities. The primary purpose of Sections and Communities will be to better assemble members of common interest, facilitate planning, communication, and coordination of programs and services.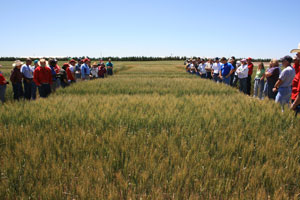 Most programs and service activities will be initiated within Communities, with Sections providing more of a coordinating management role. Sections provide a governance voice for the Society, with the seven Sections represented on the ASA Board.