Undergraduate Education Community
The Undergraduate Education Community is an ASA Community within the Education and Extension Section.
Undergraduate education is a foundation for the agronomy, crop and soil science disciplines, and necessary to the future of the industry and societies.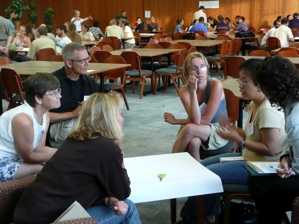 This community is involved in the following activities:
-Devoloping, presenting, and sharing the best teaching methods and practices
-Addressing issues in the recruitment and retention of undergraduate students
-Presenting and discussing pedological methodologies, distance learning, international experiences, and new technologies, assessment methodologies for programs and courses, issues associated with student learning, preferences, and related teaching styles
Please join us to help develop our agriculture leaders of the future!