Soil Carbon and Greenhouse Gas Emissions Community
The Soil Carbon and Greenhouse Gas Emissions Community is an ASA Community within the Environmental Quality Section
Far too little is known about how management influences soil organic carbon accumulation and greenhouse gas emissions under a diversity of environmental conditions around the world. This community will provide a forum for sharing research results from agricultural systems.
Agriculture plays a vital role in food security, poverty reduction, and sustainable development. This community focuses on research, education, and extension of technologies, practices, and systems that will produce food, feed, fiber, and fuel while mitigating greenhouse gas emissions. Changes in soil organic carbon stock and dynamics of greenhouse gas emissions with time and space will be the focus of this community. Fluxes of carbon dioxide, nitrous oxide, and methane to and from soil need to be assessed from a diverse set of environmental and edaphic conditions, management approaches, and temporal and spatial scales. Modeling of soil organic carbon and dynamics of greenhouse gas emissions is needed to enhance our understanding of the complex interactions and biogeochemical processes to advance science, as are strategies to educate and transfer technologies to the global community.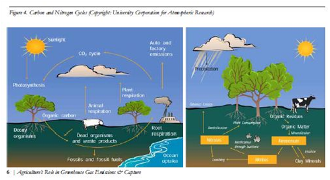 Our Up-coming Activities: At the 2015 Annual Meeting in Minneapolis, MN the community will be sponsoring a workshop on "Measuring Nitrous Oxide Emissions from Soils: Methodology, Instrumentation, Modeling, Data Stewardship and Analysis".
We will also conduct a business meeting, sponsoring symposiums, oral and poster sessions. More details can be found on the website: www.acsmeetings.org
Symposium---International Year of Soils: Soil Biology and Biochemistry Research Across the Globe; Long-Term Terrestrial Observatories: Outdoor Laboratories for Soil-Plant-Atmosphere Interactions; and Partnering to Understand Complexity: Biogeochemical Cycles in Agricultural Systems

2015-Business Meeting Minutes /files/membership/communities/soil-carbon-and-greenhouse-gas-emissions/business-meeting-minutes-2015.pdf