Sensor-Based Water Management Community
The Sensor-Based Water Management Community is an ASA Community within the Climatology and Modeling Section.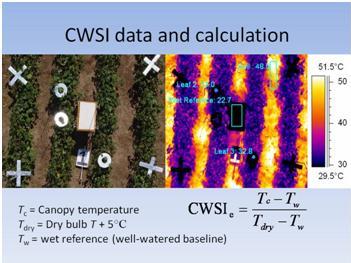 The Sensor-Based Water Management Community members will discuss and share research on all aspects of sensor-based water management, including sensor development and testing, relationships between sensors signals and the plant and soil properties related to water stress, sensor networks (wireless and wired), sensor systems, and sensor-based irrigation systems and controllers.
Water management has traditionally been based on producer perceptions of plant water needs or on indirect estimates of water use, such as evapotranspiration estimates based on weather data. The latter approach is still of interest, but is well explored by other communities within Climatology and Modeling. This community is interested in all aspects of using sensors, sensor systems and sensor networks to enable more effective water management, particularly but not exclusively in irrigated agriculture. Sensor development and testing, conjunctive use of sensors to arrive at more complete knowledge of plant response and soil water status, the relationships between sensor signals and plant and soil properties related to water stress, and automation and control of irrigation systems using sensor networks are just some of the areas of interest. This community shares interests with the Sensor-based Nutrient Management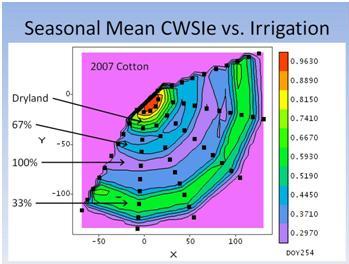 community in Agronomic Production Systems, as well as with the Soil Science Society of America Soil and Water Management & Conservation Division, and joint sessions and symposia are expected. The community also shares interests in spatial statistics with the Spatial Statistics Application community.
View Sensor-Based Water Management Community Leadership Roster