Organic Management Systems Community
Organic Management Systems is an ASA Community within the Agronomic Production Systems Section.
International Pre-Conference at the 2014 Annual Meetings
Innovations in Organic Food Systems for Sustainable Production & Enhanced Ecosystem Services
November 1-2, 2014 - Renaissance Long Beach Hotel, Long Beach, California
Join Speakers from 12 OECD countries in discussions on current knowledge and potential of organic food systems to enhance ecosystem services.
This 2-day conference will bring together leaders in organic agricultural systems from around the world to assess present the latest findings from studies of organic systems. Participants will discuss their implications for both practice and policy within the framework of sustainable crop production and enhancing ecosystem services. The conference is sponsored by the Organisation for Economic Co-operation and Development's Co-operative Research Programme on Biological Resource Management for Sustainable Agricultural Systems. It is co-organized by ASA-OMS, USDA-National Institute for Food and Agriculture (NIFA), and the International Centre for Research in Organic Food Systems (ICROFS) of Denmark.
Click here for the Conference Flyer and Program.
To Register
For those attending the ASA/CSSA/SSSA annual meeting, registration is $165 and can be completed as part of the regular online annual meeting registration process at https://www.acsmeetings.org/register.
For those wishing to attend only the Innovations in Organic Food Systems conference, registration is $330 and can be completed by contacting Lynne Navis at ASA/CSSA/SSSA either by phone 608-268-4961
or by email lnavis@sciencesocieties.org.
Housing - All conference attendees are eligible for reduced rate housing arranged for the ASA/CSSA/SSSA annual meeting. For more information see www.acsmeetings.org/housing.
Travel - For travel information, see https://www.acsmeetings.org/travel.
Organic Management Systems Regular Sessions at the Annual Meeting
Abstracts are now being accepted to OMS's Regular Sessions at the ASA/CSSA/SSSA Annual Meetings:
Organic Management Systems I - Oral Session
Organic Management Systems II - Poster Session - includes a Graduate Student Poster competition!
About the Organic Management Systems Community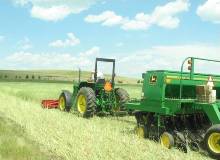 The Organic Management Systems (OMS) community is dedicated to furthering the science of organic/ecological agricultural systems. It does this by fostering information exchange between members and nonmembers at symposia, workshops, and other community-sponsored activities at the annual meeting and through other appropriate venues. Community efforts are designed to facilitate collaboration between members and nonmembers with an interest in OMS and the ecosystem services that result from their adoption.
Rationale for OMS - With the establishment of the USDA-NOP within the USA and similar organic programs around the world, it is imperative that an Organic Management Systems (OMS) committee be established within ASA. Certified organic food production must conform to a unique set of standards and different cultural practices than typically are followed in other forms of agriculture. Research in support of organic agriculture is both relevant and needed when conducted within the context of the certified organic standards. A community of scientists with a focus on OMS will be positioned to serve in this capacity. We anticipate an identifiable community dedicated to OMS also will attract new members to ASA.
Recent Research
Email OMS Community Leader Ellen Mallory at ellen.mallory@maine.edu if you would like to post a link to your recent organic agriculture research:
Iowa State study shows soil-building benefits of organic practices, May 23, 2013