Field Diagnosis for Smallholder Agriculture Community
The Field Diagnosis for Smallholder Agriculture Community is an ASA Community within the Global Agronomy Section.
Small holder farmers develop, over long years of intergenerational experience, knowledge about their farming systems and about the soils, germplasm and climate in their native land. However problems may arise as population growth or migrations change the relationship of people to land, soils become degraded, new crops and cultivars are introduced, new fertilizers and tools become available, economic aspirations modernize and climatic patterns change. In the face of such rapid development in a changing world, traditional developing country research and extension services are stretched thin and often struggle simply to disseminate standard recommendations that may not be optimized for a particular situation. For integrated development to succeed, on-the-ground troubleshooters that see the villages through a science lens are needed to identify and then help overcome limitations in agricultural production and related areas. Using modern portable instruments combined with field interviews and observation of plants and soils,scientists can help identify problems and local solutions that enhance the agro-ecosystem and farmer welfare, as well as make mid-course changes in field investigations. Part science, part art, field diagnosis and problem solving is rarely taught but widely needed.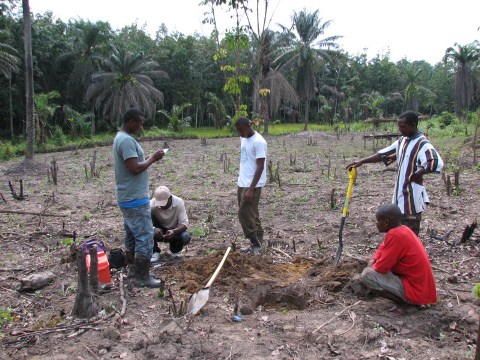 The plans for this community include:
-Develop a list serve discussion group.
-Symposium on field diagnosis and problem solving with simple equipemnt.
-Possible "field guide" publication
The Global Agronomy COI "Field Diagnosis for Smallholder Farmers" has held successful sessions at the ASA annual meetings since 2011.
View Field Diagnosis for Smallholder Agriculture Community Leadership Roster.