Classroom - Classes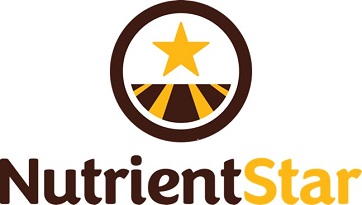 An American Society of Agronomy webinar sponsored by the Environmental Defense Fund.

Date: December 5, 2017

Time: 2:00 - 3:00 PM Eastern/1:00 - 2:00 PM Central/12:00 Noon - 1:00 PM Mountain/11:00 AM - 12:00 Noon Pacific.
The NutrientStar team is excited to share the story behind the development of the NutrientStar program, designed to collect and share information about the performance of nutrient management products and tools. Speakers will demonstrate how interested farmers and advisors can access and make use of the compiled online information to make more informed management recommendations and decisions. Presenters will also discuss how the NutrientStar team engages with industry and academia to assemble guidelines and protocols to improve the quality of research and data collection on tool performance. Of special interest will be a new geospatial framework, developed by NutrientStar partners, that helps guide the siting and interpretation of field trial research. Presenters intend for this overview webinar to provide the gateway to further interaction with the NutrientStar team and Science Review Panel and will offer contact information and a menu of options for those interested in follow up.
CEUs:
CCA/CPAg: 1.0 Nutrient Management
CPSS/CPSC/CST: 1.0 Professional Meetings
Speaker Information:
Karen Chapman
Senior Manager - Sustainable Agriculture
Environmental Defense Fund

Karen Chapman is currently Senior Manager with the Environmental Defense Fund's (EDF) Sustainable Agriculture Team. In this role, she leads development and expansion of EDF's farmer network programs for nutrient optimization and on-farm research as well as a team of EDF and outside experts focused on evaluating key nutrient use efficiency tools, technologies, and products as part of EDF's Sustainable Sourcing Initiative. Karen graduated from Miami University in Ohio with a B.S. in Communication and a minor in Spanish. In her professional career, she worked as a U.S. Peace Corps volunteer in Ecuador to develop youth agricultural programs and community partnerships, as a bilingual outreach specialist and Sanctuary manager with the National Audubon Society in Texas, and as Assistant Director of a border region environmental policy think tank, the Texas Center for Policy Studies.

John McGuire
Owner
Simplified Technology Services

John McGuire is the owner of Simplified Technology Services (STS), an agronomic and technology consulting firm in northwest Ohio. Before STS he worked in many levels of the agricultural supply chain for several companies. In each of his roles, John has had the opportunity to utilize his precision agricultural experience and refine his technology skills. He gained experience in the agricultural retail market during his time with Terra Industries, in genetics through environmental research with Monsanto, in large-scale on-farm production with Spatial Ag Systems, and in agronomic consulting with Brookside Laboratories. Most recently John and the STS team have been working with the Environmental Defense Fund (EDF) to help farmers discover and implement agronomic practices that maximize production and minimize inputs. John graduated from Michigan State University with a Bachelor of Arts degree in chemistry and from Southern Illinois University with a Master of Arts degree in geography with focus on Agricultural GIS and Remote Sensing.
$0.00 Members/Certified Professionals
$25.00 Non-members
Registration for the webinar includes access to the live webinar and a link to a recording of the webinar.
The live webinar broadcast will be delivered via GoToWebinar. After registering, you will receive an email with a link to register with GoToWebinar to receive the connection information.
The recording link will be emailed to you and will be available approximately one week from the scheduled date. This link will be valid for 30 days and can only be used by the registrant.
Live
CEUs
| | | |
| --- | --- | --- |
| Nutrient Management | | 1.0 |
| Professional Meetings (PM) | | 1.0 |
If you are enrolled in this class, please log in to see the class materials.
Class cost: $ 25.00