Classroom - Classes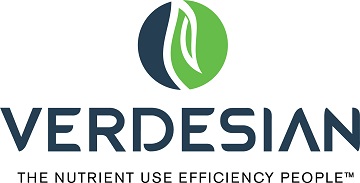 An American Society of Agronomy webinar sponsored by Verdesian Life Science.
Sustainable Water Quality from a Nutrient Management Perspective. This webinar examines:
Current status of nutrient management fertilizer application regulations
Means of nutrient loss / nutrient inefficiency in agricultural production
Water quality impacts of excess / inefficient nutrient application
4-R nutrient Stewardship
Nutrient management Best Management Practices and technologies to improve water quality
Sustainability
CEUs:
CCA/CPAg: 1.0 Soil and Water Management
CPSS/CPSC/CST: 1.0 Professional Meetings
Speaker Information:
Sam Feagley Ph.D
Professor, and State Soil Environmental Specialist
Texas A&M University Agricultura & Life Sciences
Dr. Sam Feagley is a Professor at Texas A&M University and State Soil and Environmental Specialist for Texas AgriLife Extension in College Station, Texas.
Dr. Feagley earned his bachelor's and master's degrees from Texas A&M and his doctorate from the University of Missouri. He has received the Irrometer Award and is an Agronomy Fellow.
Dr. Feagley is a master teacher, having trained undergraduate and graduate students, teachers, extension clients and stakeholders. He is the coordinator for the Texas Nutrient Management Certification Short Course in conjunction with Natural Resources Conservation Service. Dr. Feagley also helps present Surface Mine Reclamation Workshops to public school teachers yearly. He has received numerous teaching awards from Louisiana State University and Texas A&M.
Dr. Feagley specializes in Soil Environmental Chemistry and is known nationally and internationally for his research in nutrient management from organic and inorganic nutrient applications, land reclamation of surface-mined lands, saline/sodic soil remediation and revision of the Texas Phosphorus Index. He has authored over 50 peer-reviewed publications.
FREE to all registrants.
This content will be available for 30 days.
Live
CEUs
| | | |
| --- | --- | --- |
| Soil & Water Management | | 1.0 |
| Professional Meetings (PM) | | 1.0 |
If you are enrolled in this class, please log in to see the class materials.
Class cost: $ 0.00
This class is no longer available to purchase. Those who are already enrolled can continue to access the class.